Organoid expansion process – efficient, reproducible, scalable
To support your research Molecular Devices can offer a unique, bespoke service for the scale-up of organoid lines using our patent-pending bioprocess, which can produce up to around 6 million organoids per batch using customers' own lines. The PDOs (patient-derived organoids) can then be supplied back to you in their desired quantities and formats, in a customized assay-ready format to meet your individual needs.
Organoid expansion is facilitated by our unique, patented bioprocess and the know-how of our experienced scientists. The semi-automated procedure uses controlled, monitored conditions to produce large numbers of standardized PDOs within a defined size range. Rigorous quality control ensures reduced batch-to-batch and user-to-user variability.
Molecular Devices is leading the way in industrializing the production of standardized, human-derived, healthy and diseased organoids at scale for multiple uses such as drug discovery and organ-on-a-chip applications.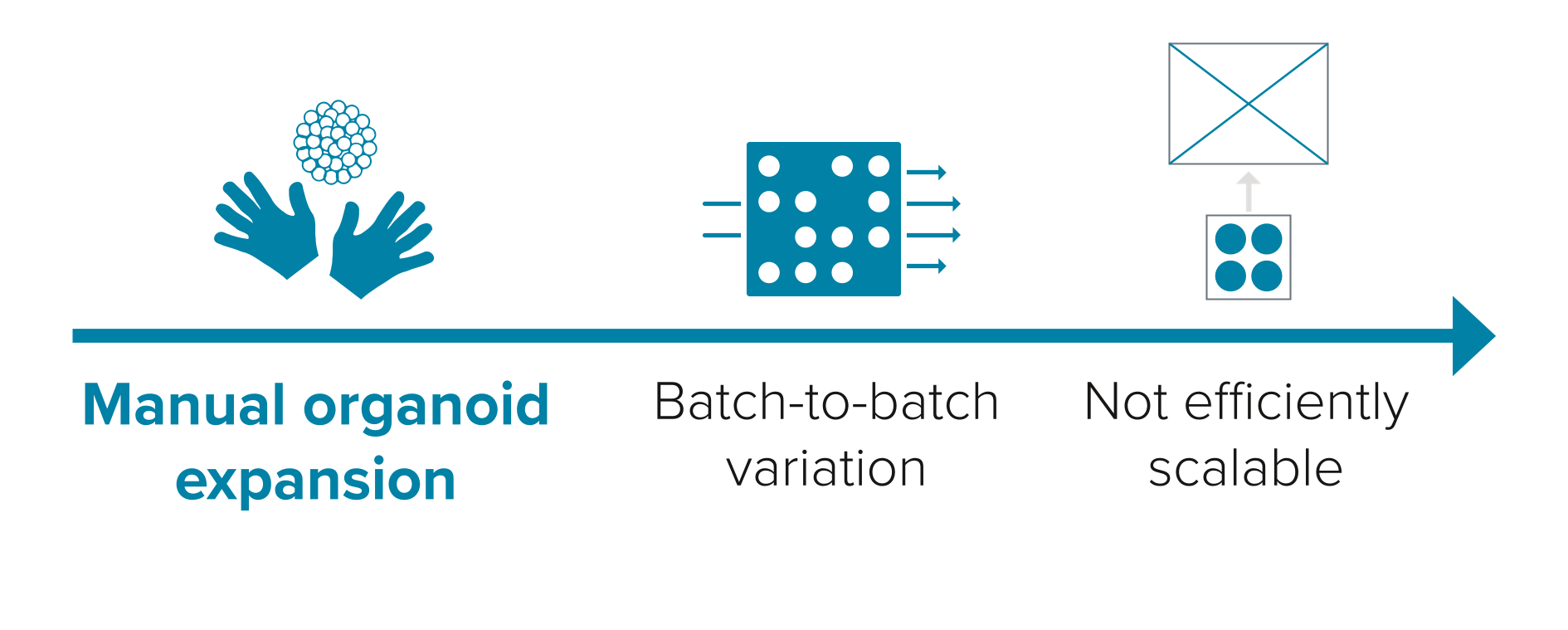 Our patient-derived organoids are:
Our products and services
Custom Organoid Expansion Service
Bioprocess-grown PDOs at scale with validation and quality assurance
Expansion of customer's own or supplied PDO or PDX derived organoid lines
Bespoke PDO line generation and expansion from PDX tissue (PDXO)

The bioprocess-grown organoids can be supplied back to you as customized assay-ready vials to be used at your convenience for downstream assays.

*Price, time to deliver, and specifications will vary based on mutually agreed technical requirements. Solution requirements may cause adjustment to standard performance.